IT Facts: 50 Industry Facts That You Didn't Know Were True
The IT industry is always developing, and with new technologies popping up daily it's difficult to keep up. Cloud Computing is also on the rise and seems to be a hot topic of late for SMB's debating whether or not to make the move to virtual platforms. So here at iCorps, we've come up with a list of 50 IT Facts, that will educate you on the industry's recent successes, a look into what people are saying about the cloud, and overall IT data that may surprise you.
Here Are 50 IT Facts You Probably Haven't Heard Yet:
Cloud Migrations



Cloud Computing tops the list as the highest IT priority.

14% of companies downsized their IT after cloud adoption.

Small businesses faceless workforce resistance to cloud adoption.

21% recorded annual savings of users who move apps to the cloud.

82% of companies say that moving to the cloud has saved them money.

84% of CIOs report that they have cut application costs by moving to the cloud.

More than 60% of businesses utilize the cloud for performing IT-related operations.

80% of cloud adopters saw improvements within 6 months of moving to the cloud.

41% of the head executives and employees claim to be using some kind of cloud in their company.

73% of IT Staff say employees' personal use of the cloud influenced enterprise adoption of cloud computing.

Cloud Computing is up to 40 times more cost-effective for an SMB, compared to the alternative of running its own IT system.

By 2015, 1 of every 7 dollars spent on packaged software, server, and storage offering will be through the public cloud model.

2014 is the 1st year that the majority of computing workloads take place in the cloud (51%) versus in the traditional IT space (49%).

More than 90 percent of all companies saw at least one area of improvement in their IT department since they moved to the cloud.

About 64 percent of organizations say that adopting cloud-based solutions has helped them reduce waste and lower energy consumption.

The cloud also helps companies and businesses save resources, which is why 14% of companies using the technology have downsized their IT department.




Growing Cloud Investment
50 million: Number of physical servers in the world.

50 percent of enterprises will have hybrid clouds by 2017.
545 cloud services are in use by an organization on average.
$180 billion: Estimated global cloud services market by the end of 2015.
More than 58% of businesses today use cloud computing for IT-related tasks.
A new cloud server is added for every 600 smartphones or 120 tablets in use.
By 2015, end-user spending on cloud services could be more than $180 billion.
The global market for cloud equipment is predicted to reach $79.1 billion by 2018.
Companies are on target to spend over $131 billion on cloud computing and managed hosting services by the end of 2014.
In 2008, the cloud computing industry was $46 Billion. In 2014, it's $150 Billion. That's a growth of over 300% in 6 short years.
An increase in the use of cloud services ranging from 22% to 58% is predicted over the next 3 years, depending on the industry.
By the end of 2014, businesses in the United States will spend over $13 billion on cloud computing and managed IT services.
As of today, at least 72% of businesses have adopted the cloud. Within 3 years, that number will reach a staggering 91% of businesses.
Throughout the next five years, a 44% annual growth in workloads for the public cloud versus an 8.9% growth for "on-premise" computing workloads is expected.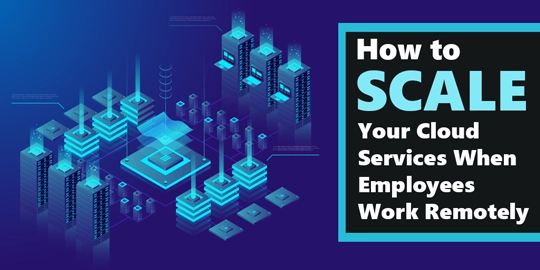 IT Security and Data Recovery
Every week 140,000 hard drives crash in the US.

Did you know that 59% of businesses say they store backups in only one location?

Did you know that 52% of businesses experience multiple backup failures every year?

More than half of IT professionals rank security as a top reason for migrating applications to the cloud.

Average outage on cloud services is 7.5 hours per year, giving the cloud an availability rate of 99.9%.

90% of public sector respondents and 78% of private-sector respondents admitted data security was their primary worry.

51% of companies plan to make changes to their backup strategy, with "cloud storage" listed as the most commonly named change.

Businesses which used the cloud are able to resolve issues in an average of 2.1 hours, nearly four times faster than businesses that don't use the cloud (8 hours).


Inside the IT Industry
By 2017, global cloud traffic will more than quadruple.

There's an estimated 1 exabyte of data stored in the cloud (I Billion Gigabytes).

By 2015, the Internet will connect 2.5 Billion people, and more than 15 Billion devices.

2.5 billion gigabytes of data are created every day. That number doubles every month.

The US Federal Government saved about 5.5 Billion per year by shifting to Cloud Services.

Domain names are being registered at a rate of more than one million names every month.

It would take 1,000,000 human brains to store all of the information that can be found on the internet.

15 out of 17 sectors in the US have more data stored per company than the US Library of Congress.

51% of internet traffic is "non-human". 31% is made up of hacking programs, spammers, and malicious phishing.

There are 6.8 billion people on the planet and 4 billion of them use a mobile phone. Only 3.5 billion of them use a toothbrush.

While it took the radio 38 years, and the television a short 13 years, it took the World Wide Web only 4 years to reach 50 million users.

59% of all new spending on cloud computing services originates from North American enterprises, a trend projected to accelerate through 2016.
Resources