Quick Tips to Avoid SMS Phishing (Infographic) - iCorps
The last two years have seen a marked increase in SMS phishing, a cyberthreat in which criminals' leverage text messages to steal personal information. Often, these messages imitate legitimate sources such as banks or well-known companies. The texts contain links to malware-laden sites, or ask targets to send personal / financial information to seemingly valid e-mail addresses. SMS phishing is particularly threatening because text messages are not subjected to traditional spam filters and authentication systems, which might otherwise alert users to suspicious content.
That said, there are many ways to avoid SMS phishing scams. The following infographic offers a number of quick and easy checks, for safe screen time.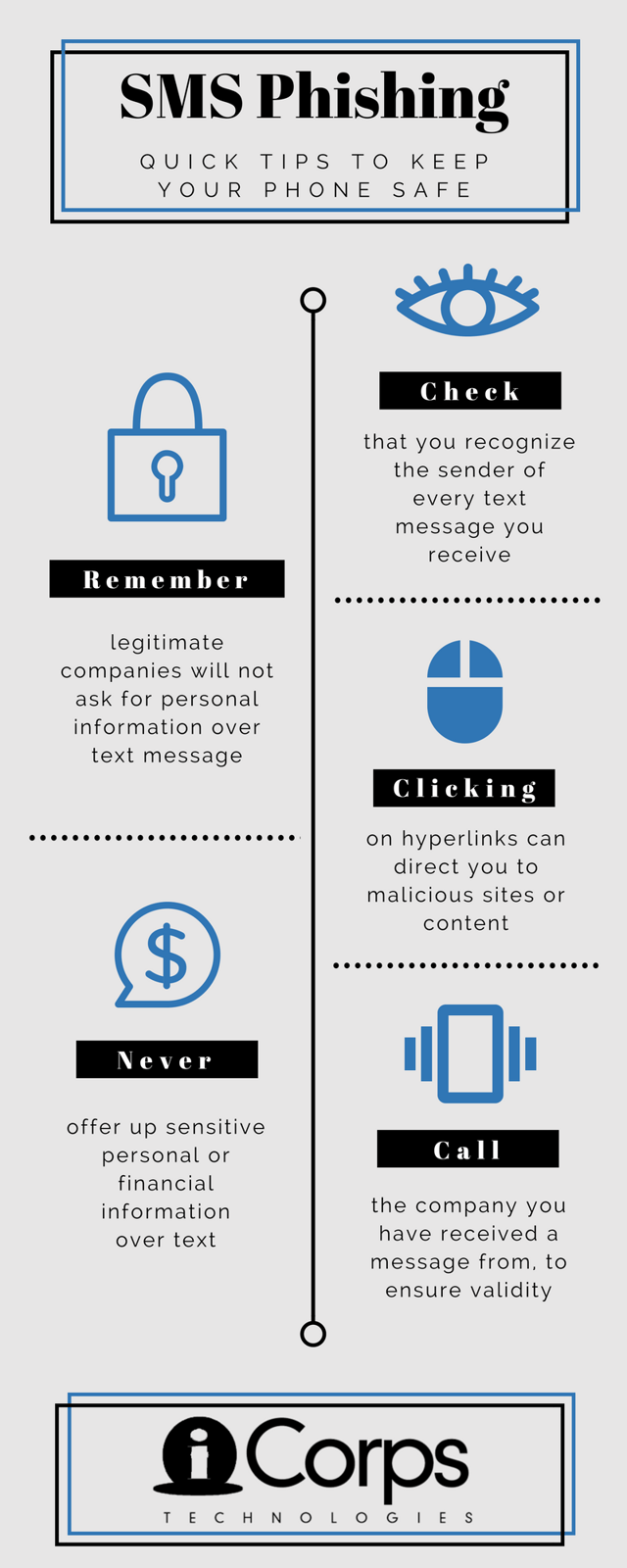 Still concerned about mobile security? Consider Microsoft's Enterprise Mobility Suite, a mobility management service that combines Azure Active Directory, Rights Management and Advanced Threat analytics for a cost-effective, secure user experience. With Microsoft EMS, employees can work in any environment, on any device, without compromising personal, client, or company information. Contact an iCorps' expert for more information on Managed EMS Services.
Related content:
How to Ensure Mobility and Security Within Your Business
Pros and Cons of Microsoft's Enterprise Mobility + Security
7 Reasons Why Businesses are Choosing Microsoft Cloud Services