Jeffery Lauria, iCorps VP of Technology, Earned CIPP/US Certification
BOSTON, MA - April 2, 2019 - Jeffery Lauria, Vice President of Technology, iCorps Technologies, has earned the ANSI-accredited Certified Information Privacy Professional / United States (CIPP/US) credential through the International Association of Privacy Professionals (IAPP). As Vice President of Technology, Jeffery Lauria is responsible for managing iCorps' client accounts and technology partnerships. Lauria ensures iCorps' competencies represent the most innovative technologies so that our clients are positioned for optimal efficiency and enterprise-level security. His leadership in migrating clients to Microsoft's Office 365 suite and Azure platform have contributed to iCorps' success as a top cloud partner in the Northeast.
Here's What Vice President Jeffery Lauria Has to Say About his CIPP/US Certification
CIPP/US Certification
Privacy professionals are the arbiters of trust in today's data-driven global economy. They help organizations manage rapidly evolving privacy threats and mitigate the potential loss and misuse of information assets. The IAPP is the first organization to publicly establish standards in professional education and testing for privacy and data protection. IAPP privacy certification is internationally recognized as a reputable, independent program that professionals seek and employers demand.
The CIPP is the global standard in privacy certification. Developed and launched by the IAPP with leading subject matter experts, the CIPP is the world's first broad-based global privacy and data protection credentialing program. The CIPP/US demonstrates a strong foundation in U.S. private-sector privacy laws and regulations and understanding of the legal requirements for the responsible transfer of sensitive personal data to / from the U.S., the E.U. and other jurisdictions. Lauria joins the ranks of more than 10,000 professionals worldwide who currently hold one or more IAPP certifications.
"At iCorps, we always talk about how security is a 24/7 job. It requires focus, precision, and, most importantly, informed anticipation. IAPP's rigor and credentialing exemplify these priorities. They offer the most encompassing, current, and in-demand global training and certification program for data privacy and compliance. I am honored to be one of the industry thought leaders working towards a more secure future for information technology," says Lauria.
iCorps promotes defense-in-depth security
iCorps' cybersecurity and data protection practice centers around a defense-in-depth approach which recommends that our clients protect themselves with a breadth of safeguards including, but not limited to: cloud security tools, unified threat management, managed security services, encryption, device and identity management through Microsoft's Enterprise Mobility + Security, and ongoing cybersecurity training.
About iCorps Technologies
iCorps Technologies is a leading IT consulting, Managed Services and Cloud Computing Company. iCorps provides strategic leadership, innovative services, and superior IT solutions implemented by the best consultants in the Boston, Philadelphia, New York, Charleston, and Detroit areas. With over two decades of experience, the iCorps team is dedicated to delivering excellence to our customers by staying ahead of market trends and understanding new technologies that could impact their business.
Follow iCorps Technologies: Twitter, LinkedIn and Facebook
Contact:
Marin Sklan
iCorps Technologies
msklan@icorps.com


About the IAPP
The International Association of Privacy Professionals (IAPP) is the largest and most comprehensive global information privacy community and resource. Founded in 2000, the IAPP is a not-for-profit organization that helps define, support and improve the privacy profession globally. More information about the IAPP is available at www.iapp.org.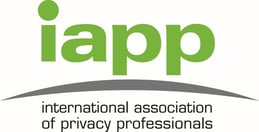 Get the Latest IT News from iCorps!
Subscribe to our newsletter and get amazing content delivered straight to your inbox.