Mimecast Secure Messaging (Email Security)
In recent years, Mimecast has become a forerunning cloud-based email management service, available through both Microsoft Exchange and Microsoft Office 365. The platform integrates security, archiving, and continuity features to boost user productivity, and support business development.
Through Mimecast email security, users automatically leverage:
Secure messaging

Encrypted large file send

Targeted threat protection

through URL rewriting

A secure email

gateway

with spam, malware,

DoS

, and DHA protection

Encrypted cloud storage that saves all messages while supporting powerful archive search capabilities

Email access through Microsoft Outlook web and mobile browsers, in the event of a primary mail system outage




So what does this look like in real time?
Let's take a look at Mimecast's threat protection. In the following image, an employee has received an email containing a seemingly normal attachment.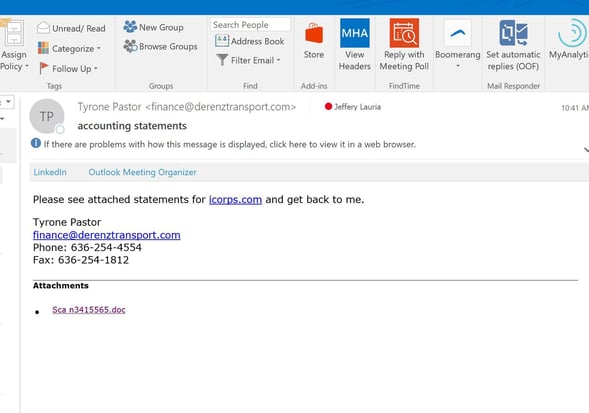 However, when they selected said attachment, Mimecast found that the linked site contained both malicious and spear-phishing content.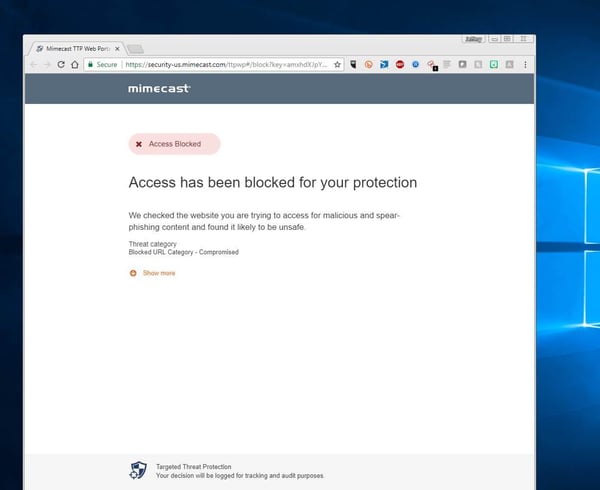 Through Mimecast's warning, this user was able to avoid a potential cybersecurity incident.
Looking for more ways to use Mimecast? See the following video:
Email and other cyber threats are increasing daily. Learn about iCorps' Managed Security program to keep your organization protected.
Related Content:
The Best Email Encryption and Privacy Tactics
How to Identify a Business Email Compromise Scam
Spear Phishing Attacks: What You Can Do to Prevent Them