iCorps Employees Donate $1,300 to Hildebrand
Boston, MA —December 14, 2018 — Employees of iCorps Technologies, Inc., a leading provider of managed services, outsourced IT support and cloud consulting in major markets along the Northeast Corridor, donated over $1,300 to the Hildebrand Family Self-Help Center this holiday season. Hildebrand provides shelter, permanent housing, work readiness programs and life skill development to families experiencing homelessness.
During the holiday season, many individuals and groups donate to small children, but are quick to forget other age groups. These tweens are extremely aware of their situation and have added pressure to fit in. At the annual iCorps holiday party, employees raised over $1,300 in gift cards for Hildebrand's young teens. Hildebrand remains grateful for their partnership with iCorps and both parties look forward to continuing their partnership in the future.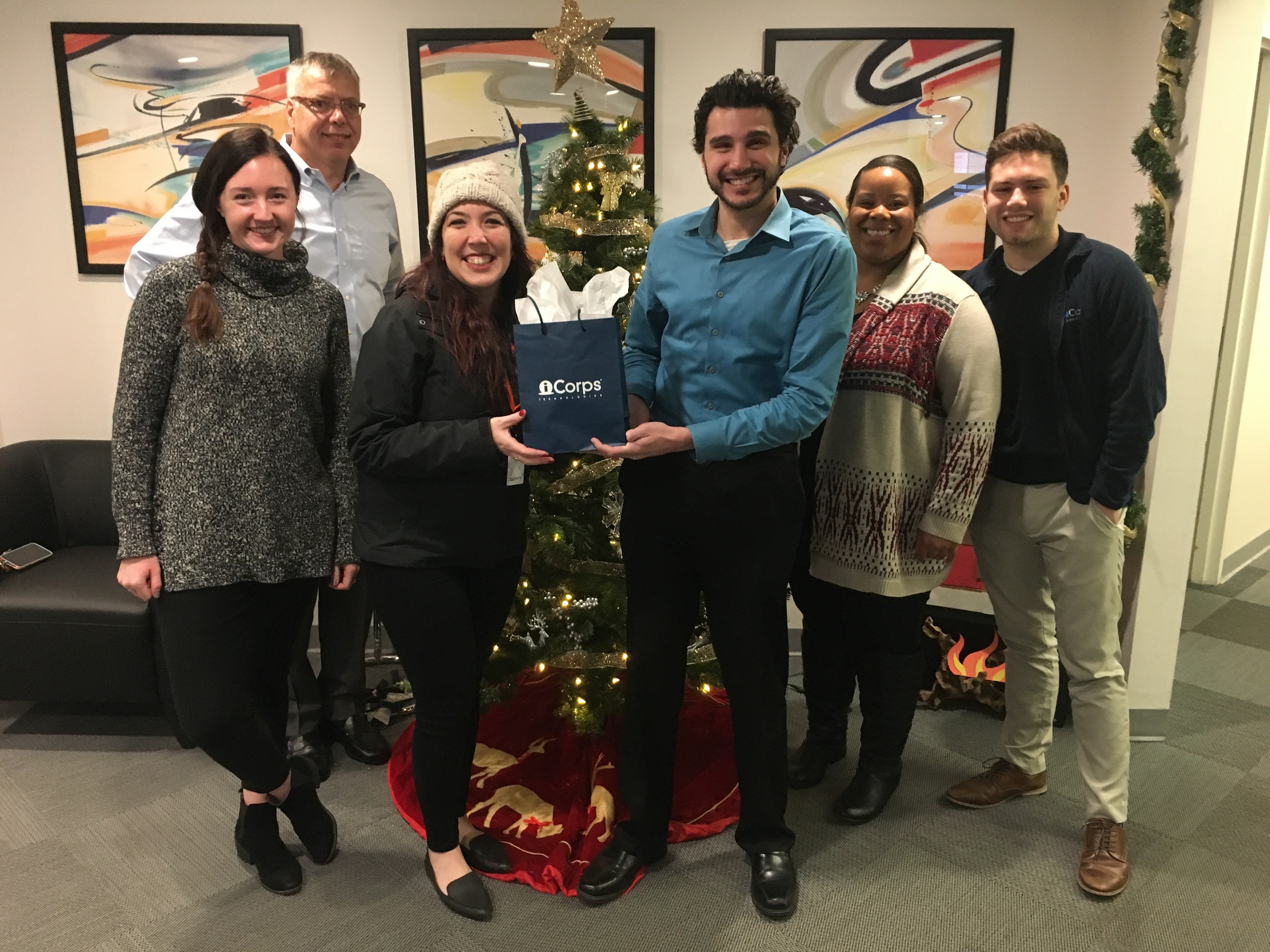 Above: Director of Development Krystle Kelly from Hildebrand accepts the donation from some of iCorps' employees.
About iCorps Technologies
iCorps Technologies is a leading IT Consulting, Managed Services, and Cloud Computing Company. iCorps provides strategic leadership, innovative services, and superior IT solutions implemented by the best consultants in the Boston, Philadelphia, New York, Charleston, and Detroit areas. With over two decades of experience, the iCorps team is dedicated to delivering excellence to our customers by staying ahead of market trends and understanding new technologies that could impact their business.