3 Ways to Use Technology in Your Construction Business
The fifth and largest construction industry survey to-date by JBKnowledge indicates the construction industry continues to struggle with the incorporation of technology into its workflows. Benchmarks from the survey include lower-than-ever spending on IT, a lack of definition around IT roles and departments, and a continued – even increasing – use of manual data collection and spreadsheets. While the results are concerning given the slow adoption of technology in the industry, our own experience with construction businesses across the Northeast offers a different perspective. iCorps is serving many construction, architectural and real estate development firms that are leveraging technology to transform their businesses.
Here are 3 ways these companies are using technology to be more agile, productive, mobile and efficient.

1. Choosing the Right Devices for Enhanced Mobility
Mobility is a no brainer for this industry. The ability to access project documents, share drawings and files, edit plans, pull up subcontractor notes and contracts from any remote location is key to being competitive in this space. The JBKnowledge report indicates that while construction companies are embracing mobile devices, they generally lack an understanding of how to leverage mobile technology. Consulting with a technology expert that can understand which mobile devices will suit your project needs and how to implement them is key to making smart investments.
While laptops and smartphones are obvious options for mobile construction workers, seeing an increase in 2015, only tablet use increased significantly in 2016. According to the report, the higher use of Windows tablets is "likely attributable to the Surface Pro 4 Tablet release in October 2015." This is a trend that iCorps has also witnessed. What makes the Surface Pro tablets suitable for construction managers is that it combines the power of a laptop and the portability of a tablet. Another advantage of the Surface Pro 4 is the availability of rugged cases.
See how the Surface Pro allows SHoP Construction to manage the complexity of its projects.
2. Implementing Cloud Services for Easier Productivity
Embracing new technology does not necessarily mean saying goodbye to familiar tools. Spreadsheets, Word docs, digital notebooks and drawing files are all still heavily used throughout the industry but the cloud has innovated the way these tools are used. Cloud-based services like Microsoft's Office 365 make it easier than ever to not only access files such as a spreadsheet or Word doc from a tablet or laptop at a remote job site, but also to share and edit those documents in real time with others. OneNote is a digital notebook that is available with the Office 365 suite of tools that can be accessed, edited and shared through the cloud.
All these documents, spreadsheets, notebooks, along with calendars, drawings, images and more can be brought together within SharePoint, another application in the Office 365 package. Many construction firms utilize SharePoint for cloud-based project management. You can use SharePoint to collaborate across teams, departments and even with external stakeholders. You can also set permissions to control who sees and does what to ensure information doesn't get into the wrong hands. The beauty of SharePoint is that it can be as simple or as complex as you need it to be as it is an extremely configurable application.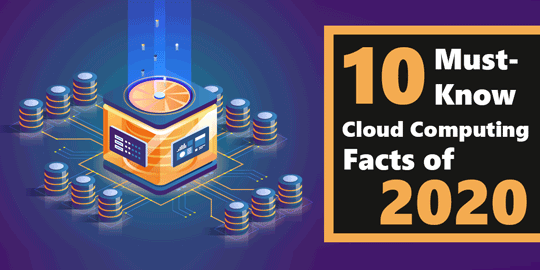 3. Turning to Dedicated Technology Experts
Dedicated IT departments and roles continue to be scarce in the construction industry for companies with fewer than 100 people according to the JBKnowledge report. However, hiring a full-time IT employee is not the only way to gain valuable technology expertise, and we're actually seeing more and more construction firms turn to an outsourced IT company for direction. A technology partner with knowledge of the construction industry and a strong portfolio of clients in the industry can help a construction firm realize the value of technology as a business driver rather than an expense. Many of our own clients have realized the benefit of having an outsourced IT partner that has a bench of consultants with different strengths that they can count on, rather than relying on a single internal resource to be the "master" of it all.
Perhaps the largest benefit that comes out of outsourcing technology is simply not having to worry about IT. With projects to manage, buildings to build, schedules to coordinate, and people to hire, the last thing a construction firm needs or should be thinking about is whether their technology will work.