The Importance of an IT Assessment
In many business enterprises, the IT infrastructure in use has evolved gradually over the course of many years, and sometimes during the tenure of different managers. This mix of old and new systems as well as a variety of operating systems and application platforms can lead to a variety of difficulties, including too much or too little redundancy, performance gaps, and inefficient use of resources. One of the most serious problems that can develop is the existence of "information silos" in which vital company data is being stored in a location or format that is not readily transferable to other company resources. It is for all these reasons that business enterprises will benefit from a service known as an IT assessment.
Here's Why an IT Assessment Is Critical for Improving the Health of Your IT Infrastructure:
Key Areas Included in an IT Assessment
The purpose of an IT assessment is to highlight where a company's IT resources are best allocated. Such an assessment can also help businesses understand how future IT dollars should be invested in order to produce the highest return on that investment. IT assessments may recommend changes to hardware and software, and/or the adoption of a managed services, managed programs, or staff augmentation model to meet a company's IT needs.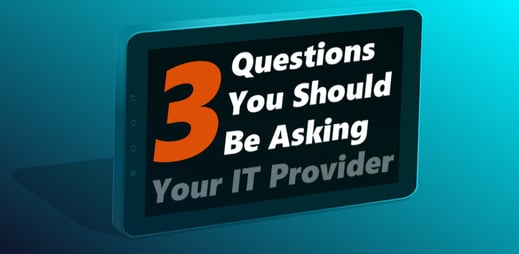 A thorough assessment of an enterprise's information technology will encompass all functional areas including their network topology, including the design of cables and wireless services that provide internet connections; network security, including both firewall and perimeter security as well as a physical storage procedure for important data or computing resources, and an examination of all network services and staff to ensure they are following policies that support company goals and priorities.
If you're looking for a different class of outsourced IT service, our experts can help. From cloud computing to compliance, we can customize IT solutions to meet your unique business needs. For more information, please reach out to iCorps for a free consultation.