5 Business Benefits of Outsourced IT Staff Augmentation Services
No matter what business you are in, information is your business. Without a complete and competent IT department, your company will not be able to meet the demands of your customer base. There are several reasons to consider staff augmentation through IT outsourcing and managed services and there is no better place to look for experienced IT consultants than a managed service provider. Small and medium-sized businesses often lack the budget to accommodate a fully staffed IT department, so we offer IT solutions that include cloud computing, data backup, business continuity and cloud archiving to fill these holes.
Here Are the 5 Most Common Problems CIOs and IT Managers Encounter and Why They Choose to Go with IT Outsourcing
:
1. The Project is Too Large for Internal Staff to Complete
There are times in the life of a business when there is the need to take on a major systems overhaul or data migration. These jobs require extensive labor to complete but don't warrant bringing on full-time staffers that would just be let go after the job is complete. By using staff augmentation to outsource this job to a professional IT consultant, a company can complete the project without burning out the current staff or having to make temporary hires of unaccustomed staff.
2. There Has Been an Increase in IT Turnover
Perhaps the company has undergone a mass migration of IT professionals or is moving to a new location and needs transitional staff. A company can outsource IT professionals trained in disciplines from cloud and government compliance to storage solutions and VPNs (Virtual Private Networks). The modular nature of managed service provider staff augmentation services allows the company to adjust staff levels as full-time employees are brought into the fold.
3. Cyclical or Seasonal Staff Augmentation
Some businesses are seasonal in nature and need high levels of staff during certain seasons and not nearly as much during off times. In these cases, bringing in a fully trained staff from a managed service provider can eliminate the need for costly training every year. The plug and play nature of the service makes it perfect for use with these businesses.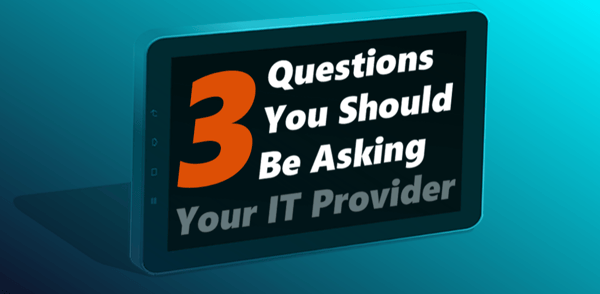 4. Staff Augmentation for Vacation Coverage
The vacation needs of an IT department often conflict with the needs of the company. There are several functional departments that require technical assistance on a daily basis. In a small company, it may not be possible to budget for multiple IT techs to cover vacation time. By using staff augmentation to outsource the IT needs to a managed service provider, a company can give its IT staff vacation time without compromising the everyday workings of the business.
5. Using Staff Augmentation Specific Technologies
With so many specialties in the IT world, it isn't always possible to hire a staff that covers them all. When a company needs a particular specialty like HIPPA compliance or VPN setup for a short term project, it makes more sense to use staff augmentation services to outsource the project than to hire an additional staff member. If you're looking for assistance with staff augmentation, our experts can help. From cloud computing to compliance, we can customize IT solutions to meet your unique business needs. For more information, please reach out to iCorps for a free consultation.