IT Outsourcing Myths Debunked
There has been a lot of development in the area of IT managed services over the years and gone are the days when these services could be afforded and used by only large organizations. The tides have shifted over the years through technology advancements, and these services can now be availed by all businesses for ensuring security, monitoring, and efficiency in information processing. Despite these advancements over the past decades, there are still misconceptions about the value of IT managed services. Many businesses still believe that the best way to manage IT is to do so internally.
Here Are the Most Common Misconceptions About IT Managed Services, and How Your Company Can Benefit from Outsourced IT:
Costly IT Services
The most common myth about IT managed services is that they are excessively costly and involve large amounts of capital expenditures. Cost is no longer a factor as most IT service providers now allow you to pay as per the usage and as per the longevity of the managed services. This means that you may still spend the same amount but not all at once.
IT Outsourcing Only Benefits Large Businesses
The applicability of IT managed services has now shifted from only large companies to even small and medium companies. In the modern business scenario, smaller companies are more aggressive and competitive, and with the more cost-effective and flexible solutions now available, managed services now apply to smaller companies the same as they do larger companies.
What does proactive IT look like for iCorps' clients? Find out in this quick video:

Managed Services Mean Less IT Infrastructure Oversight
This is a very outdated outlook that businesses hold on to. For a reputable and competent IT service provider, it is in their interest to ensure that your business is their priority. With the ever-increasing competition in the IT segment, no IT service provider can afford to stifle the growth or success of your business.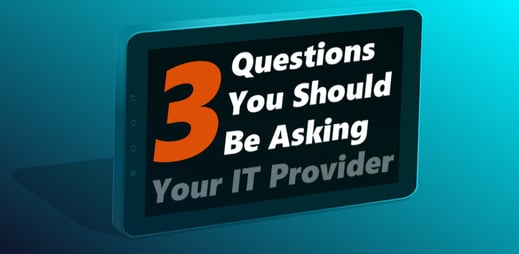 Staff Augmentation Replaces Internal Staff
You will not lose your staff even if the services of one supplier may not seem suitable. The services of the staff can also be transferred onto another supplier or used internally as you see fit. The employment laws and the employment protection regulations are in your favor in this respect.
They Are the Same as Remote Monitoring Services
Managed services and remote monitoring are not synonymous with each other. In fact remote monitoring is but a part of all the services that are included in IT managed services provided today that also include backup, storage, security, etc.
Your Company will Generate More Profits
Managed services help to fine-tune and increase the efficiency of business IT management rather than contribute to directly increasing revenues. Problem identification and speedy problem solutions are the primary advantages of IT management services, they are not revenue and profit-generating strategies, instead, they reduce costs and streamline your operations. If you're looking for a different class of outsourced IT service, our experts can help. From cloud computing to compliance, we can customize IT solutions to meet your unique business needs. For more information, please reach out to iCorps for a free consultation.