Lessons Learned: How a Law Firm $aved through Virtualization
Many organizations use on-site storage for their most sensitive data. This allows them to access the data whenever it is needed and without delay. Additionally, the organization can also protect that data physically using preferred means. But this solution may not work for all organizations. Sometimes storage solutions, especially for companies in the New York area, may be better hosted off-site by a third party vendor. It can allow for greater and more efficient growth of the business, increased performance of employees who are able to attend to their own tasks, as well as greater cost savings.
Here is an example of how one law firm benefited greatly by using an outsourced storage solution:
Legal Industry Virtualization Solutions
At the time, Blank Rome LLP, one the largest law firms in the United States, was having issues their current storage solution. Firstly, the law firm was running out of physical storage space. Also, because the firm was growing quickly, the amount of data that they produced was steadily growing, data backups were overlapping into other critical windows, which was leading to potential loss of data, time waste, and frustration on the part of the IT staff. Recognizing that their current solution was not working for them anymore, they decided that they needed a new storage solution strategy.


To begin, they required a clear plan of what was wrong with their current model and what was needed in the new one. Also, Blank Rome LLP needed to find a vendor who had both the experience and expertise to provide a solution that could be flexible and scalable to adapt with the law firm's changing needs.
Cloud Storage Solutions
They were able to partner with a vendor who created a powerful and flexible cloud for the law firm. They virtualized almost all of their infrastructure, using virtual machines across the world. For disaster recovery, they used a site 300 miles away and allowed for continuous replication of data so that even in the case of critical issues, access to the latest data was always possible. Data backups could be conducted successfully without interfering in regular operations. All this allowed for more streamlined operations, greater access to data, more efficient usage of time, and cost savings ranging in the millions. Finally, physical space was freed up, operations were more efficient, employees were left to focus on their tasks, and the vendor could apply their customized expertise exactly when and where it was needed.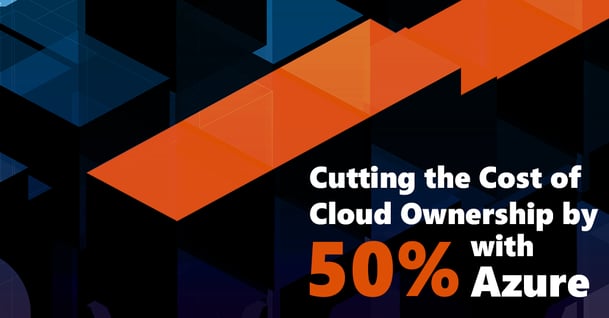 Although these types of storage solutions may not work for every organization, it can certainly work for many. Your current solution may not be the best solution long-term. Understanding the storage needs of an organization and determining if these needs are being met, with room for growth, is the first step to ensuring efficient business operations and the continuous ability for growth. Learn more, by reaching out to iCorps for a free consultation.