Virtualization: Solutions to Storage Challenges
Virtualization is a powerful technology that allows businesses a simple and streamlined way to view all of the resources controlled by the hypervisor. These include not just memory and networked resources but also the CPU itself. In addition, a virtual application can be manipulated in highly efficient ways without any need for a physical copy of the application to be involved. In this way, applications can be rapidly reconfigured and redeployed as needed to speed workflow and serve the needs of the employees processing that workflow. A final advantage of virtualization is the way in which it allows for both servers and desktops to be consolidated and available on demand.
Learn More About How Virtualization Can Help Your Business Overcome Data Storage Challenges:
Integrated IT Solutions
These advantages, however, are paired with challenges that require a re-thinking of the IT solutions already in place. One such challenge is a 'mismatch' between traditional storage resources and the virtualized environment. According to major virtualization platform provider VMware, more than half of all the costs related to virtualization deployment are caused by the need to address storage challenges. In large, part of this is because even as virtualization has reduced the time investment needed to manage servers, it has greatly increased the complexity of storage problems as well as the time and resources needed to solve those problems. One partial solution to these challenges comes in the form of shared storage such as NAS (Network Attached Storage) but even these approaches still mean that storage arrays are managing objects such as tiers, volumes, and logical unit numbers, which do not make inherent sense to a virtual machine.
VMWare Storage Systems
A more viable solution comes in the form of storage that is intrinsically 'VM-aware'. Storage devices that combine flash solutions with a user interface that speaks the same 'language' as a virtualized environment can improve the storage of virtual applications because these devices are able to manage storage in terms of virtual disks and virtual machines instead of relying on volumes or LUNs.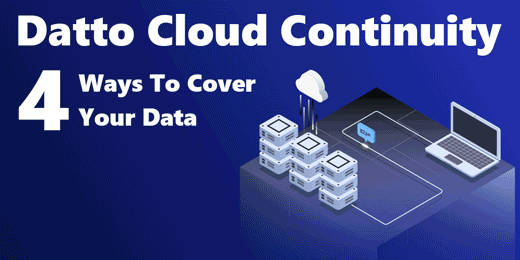 In addition, VM-aware storage systems can be built to interface with VMs from the start, instead of having an interface cobbled on as an afterthought. This means that the features important in a virtualized environment are provided for including important processes such as deduplication of data resources, automatic compression when appropriate, and efficient data placement. Using flash-based storage technologies specifically intended to work in a virtualized environment means that up to 99 percent of all IO processes can be delivered from flash storage, greatly speeding access to data and hence, workflow.
IT solutions such as virtualization are best administered through a managed services approach in which a company outsources some or all of the IT management responsibility to an IT company. Learn more, by reaching out to iCorps for a free consultation.