Unified Communications Increase The Need for IT Services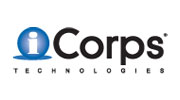 Businesses that strive for efficiency in all realms of their operations are increasingly encouraging IT departments to do "more with less." One way in which these departments are able to meet such a mandate is to adopt applications that allow for unified communications, commonly abbreviated as'UC'.
UC includes all the ways in which employees may need to communicate with one another as well as with the outside world and can encompass such things as messaging, instant messaging, email services, video conferencing, and spoken communications using VoIP. The adoption of UC, however, tends to create its own set of challenges.
UC applications are often managed and deployed separate from other programs, yet users are increasingly needed access to them from a variety of devices as well as on a 24/7 basis from locations far removed from the company branch office where UC may be installed. Organizations generally have three options for meeting users' needs for better UC management. They can build their own internal systems, they can manage unified communications through a third-party software solution, or they can opt for hosted UC.
For many organizations, the last option is the most cost effective. Hosted UC can be managed as part of a wider managed services approach, taking advantage of efficiencies of scale. When a business is already using IT solutions that incorporate a managed services model, it is a relatively simple matter to add UC to the responsibilities of the managed services provider.